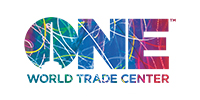 Being a great place to work extends beyond the office walls. One World Trade Center offers amenities and programs proven to attract, retain, and inspire companies and employees alike. Located on the 64th floor, Well& By Durst is a 25,000SF amenity space exclusively for tenants of One World Trade and their guests. Well& By Durst is designed to energize, inspire, and connect tenants in a healthy and productive environment. This premium floor serves as a world-class business and social hub fostering workplace creativity, collaboration, and community. Enjoy flexible conference, meeting and event rooms, common areas, and café, coupled with state-of-the-art technology and services.
One World Trade Center
285 Fulton St, New York, NY 10007
More info on Well& at One World Trade Center.